Share on Twitter or Linkedin
Luke Hanahoe's KFM interview discussing Business Interruption Insurance and COVID-19
Luke Hanahoe was interviewed by Clem Ryan on KFM on the topic of Business Interruption Insurance and whether it covers losses incurred by businesses that have had to temporarily close down as a result of COVID-19.
Luke was interviewed in his role both as Managing Partner of Hanahoe and Hanahoe and as President of Kildare Chamber of Commerce. Also interviewed was CEO of Kildare Chamber of Commerce, Allan Shine, on the impact COVID-19 is having on businesses in Kildare generally. At a time where circumstances are changing on a daily basis, the Chamber is liaising with government agencies and local businesses to ensure that they can provide their members with the most up-to-date information and advice during this difficult time.
KFM Interview
A link to the interview is below, please feel free to listen.
How do I know if I'm covered by Business Interruption Insurance and what should I do?
If you do not have a copy of your insurance policy, obtain one from your broker.
Review your policy and discuss it with your broker as necessary.
Notify your insurers of your claim.
If you have Business Interruption Insurance and your provider is refusing to cover your claim, contact us to arrange a consultation.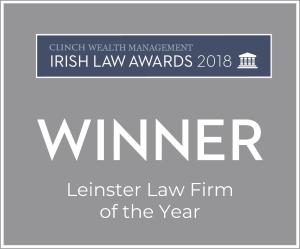 HANAHOE AND HANAHOE SOLICITORS – LITIGATION SPECIALIST
For further information on Business Interruption Insurance or indeed any aspect of litigation or commercial law, please do not hesitate to contact Hanahoe and Hanahoe Solicitors on 045-897784 (Naas Office) or on  01-5255637 (Dublin office) or info@hanahoeandhanahoe.com, on LinkedIn or Facebook
For further information on the Kildare Chamber of Commerce and how it can assist your business, please do not hesitate to contact either Allan Shine, Jennifer Forster or Rachel Cooke in the Kildare Chamber office.
This article is merely for information purposes and is not and should not be taken as legal advice. No solicitor/client relationship or duty of care or liability of any nature exists between Hanahoe and Hanahoe solicitors, until you receive written confirmation that we are acting as solicitors on your behalf.
Share on Twitter or Linkedin