Sexual abuse claims are incredibly sensitive cases.  Victims and survivors of sexual abuse can find even talking about the abuse extremely distressing, so the prospect of bringing a sexual abuse claim can be incredibly daunting. It is vital that a solicitor dealing with abuse cases, not only has extensive experience in this area of law, but that they also understand the sensitive and compassionate manner in which these cases need to be dealt with. It is for this reason, that our managing partner, Luke Hanahoe, deals with all of our sexual abuse claims. Luke is an experience litigator who has significant expertise in this area law.
At Hanahoe and Hanahoe we understands what a big step it is for victims and survivors to contact a Solicitor. We also know that financial compensation is not the motivating factor for a victim to bring a sexual abuse claim. Must abuse victims are primarily looking for an acknowledgment of the wrongs that were committed upon them and to ensure that their story is finally listened to. Financial compensation may from part of that acknowledgment, but financial settlement we obtain for our client, will ever compensate them for the wrongs that were committed upon them.
It is unquestionable, that for a victim, brings a sexual abuse claim is an incredibly difficult thing to do and anyone who tells you otherwise is lying. That is why it essential that you obtain expert legal advice, from a specialised sexual abuse solicitor, who has experience in bringing sexual abuse claims. At Hanahoe and Hanahoe our award winning team has that expertise and  we will guide you and support through the entire process, step by step.
THE DIFFERENCE BETWEEN CIVIL AND CRIMINAL PROCEEDINGS
We act for victims of sexual abuse who want to bring a civil claim.  It is important to note that civil proceedings are very different from criminal proceedings.  Criminal proceedings are brought by the Director of Public Prosecutions and seek to punish the perpetrator of the sexual abuse.  Civil proceedings are brought with the intention of seeking compensation for the victim of the sexual abuse. However, it is important the victim understands that a Civil Court can only make an award for compensation and cannot impose custodial penalties on the perpetrator.
Civil proceedings may be brought simultaneously to criminal proceedings and if that is the case, we will certainly ensure that we were present at the hearing of the criminal proceedings, in a watching brief capacity. However, in the vast majority of cases we deal with, no criminal proceedings have been brought at all.  There are many reasons for this, such as historical failures of the State in investigate matters properly, or that by the time the victim is in a position to come forward, the perpetrators are deceased or are not fit to stand trial. However, the most common reason, is that there is a different standard in proof in bringing criminal proceedings.
BALANCE OF PROBABILITIES VERSUS BEYOND A REASONABLE DOUBT
The main reason why criminal proceedings are not brought against the perpetrators of sexual abuse, is that the Director of Public Prosecutions does not believe the evidence can meet the threshold of beyond a reasonable doubt needed to secure a conviction.  To convict someone of a criminal offence you have to be able to persuade a jury there is no other reasonable explanation for what transpired, other than that the accused committed the offence.
The burden of proof is much lower in civil proceedings.  In civil proceedings you only have to persuade the Jury or a Judge sitting alone, that on the balance of probabilities the victim's version of events is correct.
TIME LIMITS FOR BRINGING A SEXUAL ABUSE CLAIM
The Statute of Limitations Act (1957) and its Amendments (1991 & 2000) set out the time limits for bringing a sexual abuse claim.  If you are bringing your action directly against the perpetrator of the abuse and are suing them for assault, then you have six years from the date of the assault to initiate proceedings.
However, if you are bringing a claim based on negligence, against an institution, school, association or employee for allowing the abuse to occur, then the time limit for bringing such a claim, is only two years from the date of the assault.
It is rare for the actual perpetrators of the abuse to have the financial means to meet a compensation claim. As a result, it is much more common to bring a sexual abuse case in negligence, against the institution or association that allowed the abuse to take place.
IS IT POSSIBLE TO EXTEND THESE STRICT TIME LIMITS?
It is very common for the victims of sexual abuse to suffer serious psychological injuries.  It can often take a victim years, if they can do it at all, to come to terms with what happened to them.  In most cases we deal with the abuse that happened many years ago and if one was to apply the strict time limits set out in the Statute of Limitations Act, the vast majority of sexual abuse claims would be statute barred.
The Courts have long recognised the difficulties that victims, especially young victims have in coming forward about sexual abuse. In J.O.C v D.P.P the Court acknowledged that 'victims of sexual abuse, are often very reluctant or find it impossible to come forward and disclose the abuse to others, or in particular complain to the garda, until many years later (if at all). In fact, this has been so clearly demonstrated in a succession of cases that the Court would probably be entitled to take judicial notice of the fact that this is an inherent element in the nature of such cases.'
Thankfully the legislators realised this and an amendment to the legislation was enacted, inserting Section 48(a) to the Statute of Limitations.  Under Section 48(a) a person who is deemed to be under a disability, while he or she is suffering from any psychological injury, that was caused or partially caused by the wrongdoer, which is of such significant, that the victim's will to bring a sexual abuse claim or their ability to make a reasoned decision to bring a sexual abuse claim, is substantially impaired.
Essentially this means that the clock on the statute of limitations only starts ticking, once the victim is deemed psychologically capable of bringing a case.
PSYCHOLOGICAL INJURY AND SUBSTANTIAL IMPAIRMENT
To rely on Section 48(a) you have to prove, on the balance of probabilities, that you sustained a psychological injury and that this injury prevented you from bringing proceedings. To do this we will have to obtain a medical report from either a psychologist or a psychiatrist, stating that the trauma you suffered a result of the abuse, substantially impaired you from bringing proceedings.
It important to note that being substantially impaired, does not mean the are of unsound mind. As stated in the decision of Doherty v Quigley, [2011] IEHC 361 " 'substantially impaired', is clearly not suggesting that victims ability must be total impaired, or indeed substantially impaired at every moment of time. There could be short periods or windows of a person life where he or she might have the capacity to bring proceedings, but the underlying psychological injury which impairs the ability to bring the proceedings may intervene before the opportunity to act arises."
The Court in Doherty v Quigley, also stated being 'substantially impaired' is a subjective test. You cannot objectively define whether someone is substantially impaired or not, just because they are married, have kids or have a job. Carrying on one's life with a semblance of normality, does not preclude the possibility that there may be a myriad of complex and debilitating psychological problems lurking beneath the surface that may prevent someone form bringing a sexual abuse claim.
THE PROCESSES OF BRING A SEXUAL ABUSE CLAIM
These are very complex cases and that is why it is essential to take advice for a specialist sexual abuse claims solicitor, with experience in the area. Due to the historical nature of many of these claims, the gathering of evidence can be very difficult. Many of the institutions that may have allowed the abuse to occur, may now be closed and many of the witness maybe very old or have even passed away. Our award-winning team are well versed in gathering and analysing such evidence.
Although they are very different and much more complex, the procedures to running a sexual abuse claim are very similar to a personal injury claim. The first step will be to issue an initiating letter to the defendants. We will then gather all the evidence, including the medical evidence of injuries. Once we have done this, we will seek an authorisation form the personal injuries assessment board and their after will issue proceedings. While we will always aim to settle these proceedings out of Court, to prevent our client having to give evidence, we must prepare the case as if we are going to trial. It is also important that our clients know that some case do go to hearing and that they may be required to give evidence.
Our Expertise.
Hanahoe and Hanahoe are an award-winning Law Firm, having twice been named Leinster Law Firm of the Year at the Irish Law Awards. We have over forty years' experience litigation experience and over 25 years-experience in dealing with sexual abuse claims. We understand how important and sensitive these cases are. It is for this reason that all our sexual abuse cases are dealt with by are managing partner, Luke Hanahoe, so you can be sure that your case is in good hands.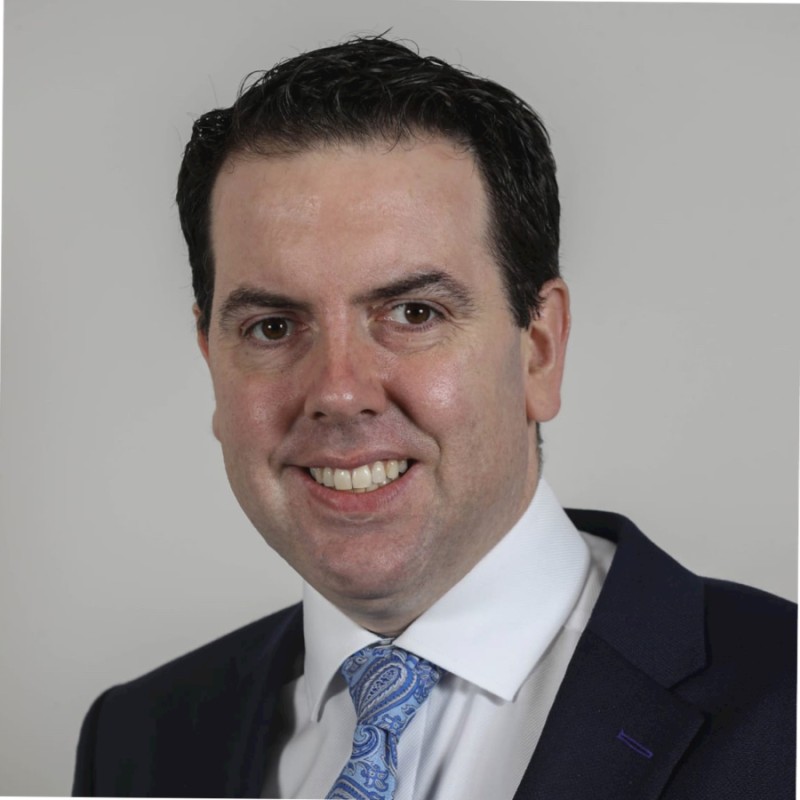 *In contentious business, a solicitor may not calculate fees or other charges as a percentage or proportion of any award or settlement.
*In contentious business, a solicitor may not calculate fees or other charges as a percentage or proportion of any award or settlement.