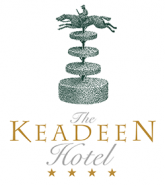 Over the years I have relied on Hanahoe and Hanahoe's advice and expertise both in a personal and professional capacity and I am only too happy to recommend their firm. They have in-depth knowledge of commercial, property, and licencing law and are always available to offer clear, well thought out, and, most importantly, effective advice. They are a pleasure to deal with.

Joe O'Loughlin, The Keadeen Hotel

We are delighted to recommend Hanahoe and Hanhoe solicitors. They are a firm of the highest integrity and standards. They appreciate the needs of our business and offer us clear and concise advice. They are always readily available and appreciate our need for things to be dealt efficiently.

Helena, LCMS Limited

I could not recommend Hanahoe and Hanahoe more highly and in fact I recommend them on a regular basis. The Chamber often seeks their advice on Commercial and Business matters. They are always eager to assist and offer clear and sound advice. Hanahoe and Hanahoe is also a committed and valued member of North Kildare Chamber. Both Luke and Tony sit on various committees and are committed to growing the Chamber and business in the County as a whole.

Allan Shine, North Kildare Chamber

We have worked with and sought advice from, Hanahoe and Hanahoe solicitors for many years. We find them to be a highly effective law firm, who offer pro-active advice and who have an excellent understanding of our business and commercial needs. We would not hesitate to recommend their services.

Quinns of Baltinglass Ltd
*In contentious business, a solicitor may not calculate fees or other charges as a percentage or proportion of any award or settlement.