Share on Twitter or Linkedin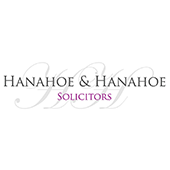 The victims of workplace robberies can often suffer horrendous physical and psychological injuries injuries. Compensation for victims of work places robberies can be achieved in two ways. The first is the victim can make a claim under the 'Scheme of Compensation for Personal Injuries* Criminally Inflicted'. The second is they can bring a Personal Injury Action*.
'Scheme of Compensation for Personal Injuries* Criminally Inflicted'. The second is they can bring a Personal Injury Action*.
There are two major problems we see with bringing a claim under the 'Scheme of Compensation for Personal Injuries* Criminally Inflicted'. The first is that the time limits are very tight. Three months form the date of the crime, save in exceptional circumstances. Secondly the scheme only pays the victims their out of pocket expenses and does not compensate them for the injuries they sustained. Further information on this scheme can be found  https://www.citizensinformation.ie/en/justice/victims_of_crime/victims_and_compensation.html
Personal Injury Actions*
If you are seeking compensation for the injuries you sustained you need to bring a personal injury action. At Hanahoe and Hanahoe solicitors we have acted for a numerous employees who were victims in robberies. Often these clients suffer serious psychological and physical injuries. Thankfully in our experience the physical injuries victim's suffer then to be relatively minor, however the psychological injuries can be long lasting.
The difficulty with these cases is who do you bring your personal injury action against? Invariable there is very little point in bringing a case against the perpetrator of the crime, as they will not be a mark for damages. This then raises the interesting question of whether employers are liable for injuries sustained by their employees as a result of the criminal activity of a third party.
Employers Obligations
Employers have a statutory duty to provide their employees with a safe place of work and while they cannot always prevent crimes from taking place there are certain actions and precautions they should take to ensure the safety of their employees. Employers should:
If appropriate provide proper security staff
Have a working CCTV and/or security system in place
Ensure staff are trained so they know what to do in a robbery type situation
Ensure that staff are not left alone at their place of work
What should you do if you have sustained injuries in a robbery
If you have been the victim of a robbery at work you should:
Immediately report the matter to an Garda Siochana
Advise your employer of the incident and fill out an incident report form
If you have suffered either physically or psychologically injures you should go and see your Doctor immediately
Speak to a solicitor who specialise in Personal Injury Law*
For further information please do not hesitate to contact Hanahoe and Hanahoe solicitors at our Naas Office on 045 897784 or at or Dublin office at 015255637 or at info@hanahoeandhanahoe.com or on our facebook page 
For further information on work place accidents* on our main website.
This article is merely for information purposes and is not and should not be taken as legal advice. If you have any queries in relation to this or any other aspect of personal injury law,* you should contact us. No solicitor/client relationship or duty of care or liability of any nature exists between Hanahoe and Hanahoe solicitors and you, until you receive written confirmation that we are acting as solicitors on your behalf.
*In contentious business a solicitor may not calculate fees or other charges as a percentage or proportion of any award or settlement.
Share on Twitter or Linkedin