Share on Twitter or Linkedin
We are receiving an increasing number of enquiries from clients in relation to defective medical devices and potential medical negligence actions*. According to a recent article in the Irish Times more than '1000 adverse health episodes that might have been caused by medical devices' were reported in 2017 to the Health Products Regulatory Authority (HPRA), the body sanctioned to monitor medical devices in Ireland. Such defective medical devices can cause serious injuries to the person these products have been inserted into. The Irish Times goes to report that of the 1041 incidents reported 2017, the HPRA have concluded their investigations in 594 of the cases. In 156 of these 594 cases, the patient's condition has been definitively linked to the medical device. In fact according to the Irish Times 'Overall, 80 per cent of the 2017 cases, for which investigations have been concluded, were found to be incidents which were caused, directly or partly, by the medical device, or which led to the manufacturer taking some type of corrective action'.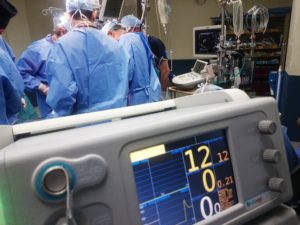 Two major concerns with the medical device industry is 1) that if a product receives the CE Mark, which is essentially the Quality Approval Stamp, in one EU member state, it can be marketed across the EU. And 2) Medical devices are often allowed on to the market without human trials.  Instead the manufactures monitors the devices after they have been released to the market for any potential problems. This is what is referred to in the industry as 'post market surveillance'.  unlike other products, these devices are often inserted into a patient's body, so if a fault is detected and the product needs to be recalled, the consequences can be severe. As we have seen from the Vaginal Mesh scandal, it can often be very difficult to remove these devices and the damage caused to patients can be devastating. The other difficulty is that these devices may have been inserted into countless patients, before any defect is realised. This is why you often see what amount to class actions in these types of cases.
So what do if I feel I have been adversely affected by such a device?
Your first port of call should be to seek immediate medical advice. You should then report the incident to the HPRA so they can investigate the matter.
Do I have a Medical Negligence* case if I have been injured by a Medical Device?
Potentially. The law is governed by the Liability for Defective Products Act 1991 and in order to sustain a claim, you must prove firstly that you were injured, secondly that the medical device was defective and thirdly that there is a causal relationship between the defected device and your injury.
Unlike other clinical negligence actions *your case will most likely be against the manufacturer of the device and not against the hospital or doctor who inserted it. As it not technically a medical negligence action, it will generally not be necessary to obtain an expert report about the care you received. It will however be necessary to obtain a report setting out the injuries you sustained and it may be necessary to obtain an expert report from and engineer to set out the defect in the device.
Hanahoe and Hanahoe solicitors is an award winning law firm with a particular expertise is medical negligence and personal injury law. *For further information in relation to an injury caused by a defective medical product or indeed any aspect of medical negligence or personal injury law, please do not hesitate to contact Hanahoe and Hanahoe solicitors at our Naas Office on 045 897784, at our Dublin office on 01 5255637 or at info@hanahoeandhanahoe.com. or on Facebook.
This article is merely for information purposes and is not and should not be taken as legal advice. If you have any queries in relation to this or any other aspect of medical negligence, you should contact us. No solicitor/client relationship or duty of care or liability of any nature exists between you and Hanahoe and Hanahoe solicitors and you, until you receive written confirmation that we are acting as solicitors on your behalf.
*In contentious business a solicitor may not calculate fees or other charges as a percentage or proportion of any award or settlement.
Share on Twitter or Linkedin