Share on Twitter or Linkedin
BUSINESS INTERRUPTION INSURANCE WEBINAR
Luke Hanahoe, our managing partner and head of our litigation department, was delighted to host a webinar, in conjunction with Kildare Chamber of Commerce, on the incredibly topical issue of Business Interruption Insurance.  Luke was joined by David Lennon BL, who gave an excellent presentation to more than thirty businesses, operating primarily in the hospitality and retail sectors. Luke has been very vocal on this issue, having been interviewed on KFM and the Sunday Business Post.
AIM OF BUSINESS INTERRUPTION INSURANCE WEBINAR
The aim of the webinar was to consider whether business interruption insurance covered closures caused by the Covid 19 outbreak and if they do, how can you
(a) process a claim
and
(b) what can you do if your insurance company is refusing to indemnify you.
In order to answer these questions we looked at:
The types of policies out there.
Some of the reasons insurers appear to be relying on when rejecting cover.
We analysed some of those reasons and gave our views as to whether they would hold up to scrutiny.
We went through some of the Relevant Public Statements and Legal Principles.
We went through the options available to Businesses.
LINK TO BUSINESS INTERRUPTION INSURANCE WEBINAR
Please note all parties consented to the webinar being shared
https://transcripts.gotomeeting.com/?utm_source=recordingReadyNotification&utm_medium=email#/s/6497779f1af82b4e45a937d0111e58254026f500b0ecf10043f6b04bc66ca69e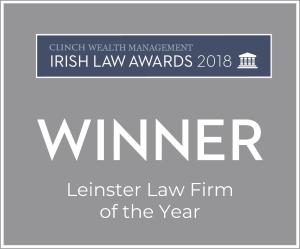 HANAHOE AND HANAHOE SOLICITORS – COMMERCIAL LITIGATION SPECIALIST
For further information on Business Interruption Insurance or indeed any aspect of litigation or commercial law, please do not hesitate to contact Hanahoe and Hanahoe Solicitors on 045-897784 (Naas Office) or on  01-5255637 (Dublin office) or info@hanahoeandhanahoe.com, on LinkedIn or Facebook
For further information on the Kildare Chamber of Commerce and how it can assist your business, please do not hesitate to contact either Allan Shine, Jennifer Forster or Rachel Cooke in the Kildare Chamber office.
This article is merely for information purposes and is not and should not be taken as legal advice. No solicitor/client relationship or duty of care or liability of any nature exists between Hanahoe and Hanahoe solicitors, until you receive written confirmation that we are acting as solicitors on your behalf.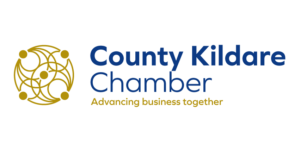 Share on Twitter or Linkedin