Share on Twitter or Linkedin
Hanahoe and Hanahoe are continuing to grow and expand their practice by opening up their fourth office, with the unveiling of their Portlaoise solicitor's office. Our new Portlaoise solicitor's office is located in Clonminam Business Park, Unit 5 Vision 85, Portlaoise, Co. Laois. Considered the crossroads of Ireland, Portlaoise is one of Ireland's fastest growing towns and is the perfect location for Hanahoe and Hanahoe to open the fourth branch of their award-winning solicitors' practice, already having branches in Naas, Maynooth and Dublin.
What can Hanahoe and Hanahoes can offer to the Portlaoise?
Hanahoe and Hanahoe are an award-winning solicitors firm, who have been in practice for over 40 years. We have five main areas of expertise:
Medical Negligence Claims* – Headed by managing partner Luke Hanahoe, Hanahoe and Hanahoe have extensive experience in medical negligence law. We advise clients from across the country on medical negligence claims. We already have a large Portlaoise medical negligence solicitors' practice, so it seem natural to set up an office in the town. If you would like advice on a medical negligence matter please do not hesitate to contact one of our expert medical negligence solicitors.
Personal Injuries Claims* – Every year Hanahoe and Hanahoe solicitor's advice hundreds of clients from across the country on all manner of personal injuries claims. We already have a large Portlaoise personal injury solicitors practice, so the natural progression was to set up a Portlaoise solicitors office.
Divorce/Separation and Family Law – Our Family Law department in the fastest growing area of our practice. We now advice so many clients from the Portlaoise area on Divorce/Separation and Family Law issues generally, that setting up a Portlaoise solicitors office became essential.
Conveyancing/Property and Commercial Law – Our Conveyancing department acts for many clients from Portlaoise, Portarlington and across Laois. We hope to expand our Portlaoise and Laois conveyancing and property practice, with the opening of our Portlaoise Solicitors Office.
Wills and Probate – While we have a large Wills and Probate Solicitors Practice in Kildare and Dublin, it does not extend into Laois. By opening up our Portlaoise solicitors practice we hope to expand our Wills and Probate solicitors' practice.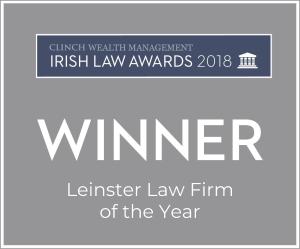 Increasing our Portlaoise Solicitors Client Base.
Hanahoe and Hanahoe solicitors have always acted for a large number of Portlaoise and Laois based clients, however this has increased dramatically over the last number of years. We believe this is due to a variety of factors, must particularly, the growth of Portlaoise Town, Zoom, our reputation for providing an excellent service and our expertise.
The Growth of Portlaoise Town
The growth of Portlaoise town over the last number of years has been staggering. According to the 2016 census, the town's population increased by 9.5% to 22,050, which was well above the national average of 3.8%. Such growth has inevitably seen an increase in demand for expert solicitors who can advise client in the Portlaoise area.
Zoom
Zoom has without doubt increased our ability to provide clients with expert legal advice. As a firm we pride ourselves on being at the forefront of the latest legal technologies and as such we were using zoom long before the pandemic. While our solicitor's office are in Naas, Dublin, Maynooth and now Portlaoise, we advise clients from across the country, particularly in areas of Medical Negligence Claims, Personal Injury Claims, Divorces and Probate Litigation. Zoom and other such legal technologies have allowed us do this more effectively. However, sometimes you need to meet clients face-to-face, particularly in areas such as complex medical negligence claims. This is why we are establishing a Portlaoise solicitors office.
Our Reputation
Like any growing business, Hanahoe and Hanahoe's expansion has been based primarily on its reputation. This can be seen by the excellent reviews we have on goggle. We believe that the best source of new business is in your cabinets.  If you do a good job for your clients, they will instruct you again or indeed introduce you to new clients. We work exceptionally hard on client care and thankfully this is paying dividends. We have a really good reputation for providing expert legal advice, particularly in the areas of litigation and property law. Our excellent reputation was also evidenced by the fact that we have twice won Leinster Law Firm of the Year at the Irish Law Awards. This was a great honour. To win the award once was special, but to win it two years running was incredible. It was a testament to all the hard work of our team at Hanahoe and Hanahoe. Winning such a prestigious award  has certainly helped the firm grow. It undoubtedly increased our profile and highlighted the expert legal advice we have been providing our clients for the last 40 years.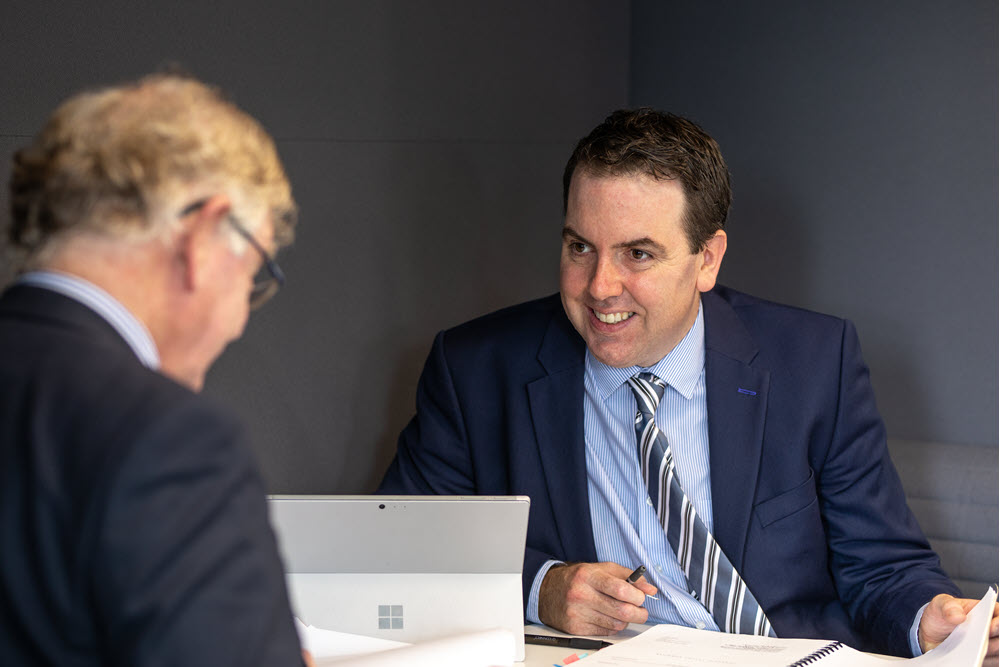 Our Portlaoise Solicitors Office
Our New Portlaoise Solicitors offices are based at the Clonminam Business Park, Unit 5 Vision 85, Portlaoise, Co. Laois R32F5T6 . We chose this location as it is a modern office building, which is easily accessible from Portlaoise, Portarlington and Tullow.
Address: Clonminam Business Park, Unit 5 Vision 85, Portlaoise, Co. Laois R32F5T6
Opening Hours: Mon-Fri 9:00am – 5:30pm
Maynooth Tel No: 01 5255637
E-mail: info@hanahoeandhanahoe.com
*In contentious business, a solicitor may not calculate fees or other charges as a percentage or proportion of any award or settlement.
Share on Twitter or Linkedin